If you've ever been to Bangkok, we're sure you are familiar with the exquisite desserts that the city has to offer. While most of the people love Bangkok for being the central hub for shopping, Pad Thai, Tom Yum Gong etc.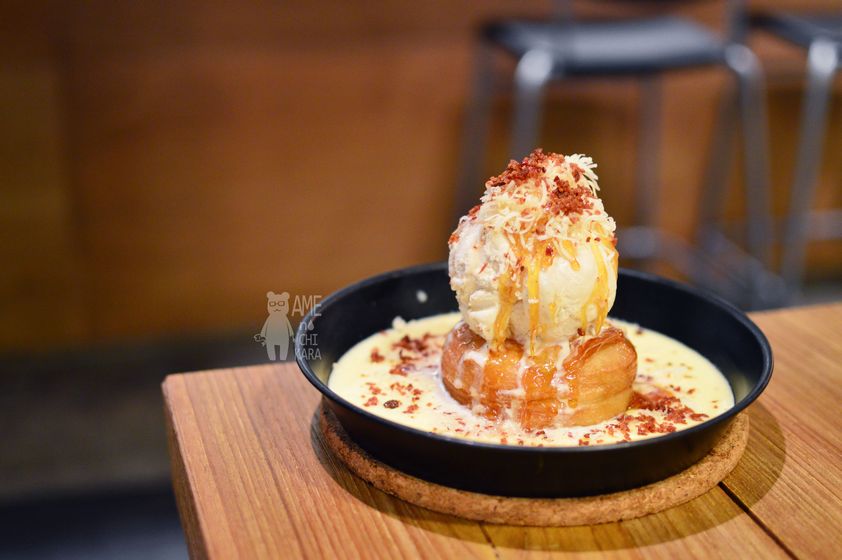 Courtesy-BlogGang
We present you our favorite desserts that you can find in Bangkok.
1. Ring Maple Syrup
This decadent dessert can be found at the Vanilla Bakeshop for 280 THB. Since the cronut craze, other similarly inspired versions started to pour in. The flaky and crispy pastry sits in a vanilla sauce which is like warm custard topped with a generous serving of fresh vanilla ice cream with drizzling maple syrup that covers the scoop like a blanket. Bacon, cheese and caramel bits are the final touches to this crunchy dessert. It is comforting and guaranteed to excite your taste buds.
2. Fudge Lava
Available at the Matcha Ten for 175 THB, this dessert is perfect for cold nights. The dark chocolate brownie served with a scoop of vanilla ice cream is guaranteed to make your heart melt. The hot glass is covered with a chocolate lid that is supposed to melt when you pour the melted fudge over it.
3. Real Tong Tong Melon
This 385 THB dessert is available at the Sulbing Thai, which is famous for serving Korean desserts. If you look at it, you might think that the chef has shaped the fruit sorbet like a melon, but this guy has used half of the melon without its skinas a toper. The filling contains red beans, mochi, cornflakes and shaved ice.
If you are able to find time from the Thailand hellfire pass tours, and then visit these places for amazing desserts.